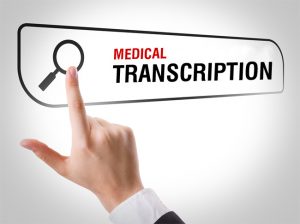 Orthopedic surgeons are busy people. Not just because they treat quite many customers, but also because they require spending more time in treating a patient.
No wonder, they are the people who can be best benefited by Medical Scribe Services in Canada. It can facilitate the treatment process and help in maintaining a correct record of patients.
Experts say that a busy orthopedic surgeon should find a medical transcription service as soon as possible. It enhances efficiency and elevates the image of the hospital.
Amongst the other benefits of assigning the work to some of the expert Medical Transcription Services in Canada are; a good performing team and excellent patient care.
Are you an orthopedic doctor who is undecided about hiring a transcription service? Read the benefits of it mentioned below.
Perfect document management
Managing documents will be a challenge if an orthopedic hospital doesn't manage it well. Hiring a transcription service is a better way of doing it.
It scans the documents into the patient chart, it offers coding support and facilitates the data entry. It helps doctors in handling more patients.
Surgeons, who are already under constant pressure, feel relieved when transcription services come into the picture.
Enhanced data categorization and accessibility
As mentioned earlier, orthopedic surgeons are quite busy people. Often, they need to refer reports, patient history or treatment details while treating patients.
Since orthopedic hospitals generate big loads of data, it is quite troublesome to manage it manually.
To facilitate quick decision-making and better patient treatment; the best way is to hire a transcription agency. It can electronically record the data and provide timely and quick retrieval.
Accuracy and timely retrieval
Accuracy is vital in every case, but it is more relevant in orthopedic practice.
Just to give an example; an orthopedic surgeon treats a complicated case of spinal injury. He remembers that a similar case he has encountered one year before.
Now it would be quite helpful if he gets the details readily available.
It becomes possible when a medical transcription service provider manages the data. Every bit of information is stored in a well-indexed database that makes data retrieval a matter of few clicks.
Confidentiality management
Managing confidentiality is a big problem in a hospital if it is done manually. In an orthopedic clinic, sometimes, data is kept using simple DBMS. Hence, data security could be an issue.
Even if user profiling and access management are done, hackers can intrude.
The biggest benefit of hiring some HIPAA Compliant Medical Transcription Services in Canada is; an elevated level of data encryption.
Nobody can derive any information as the data isn't in a readable form.
Time and cost saving method
In a modern clinic, time is the most critical resource. The surgeons are highly busy people who need every bit of information readily available.
By using medical transcription service, it is possible to provide the information in fastest turnaround time. Moreover, it is available round-the-clock without any human intervention.
Thus, availing services of one of the seasoned Medical Scribe Services in Canada would be a cost-saving and time-saving idea.
---